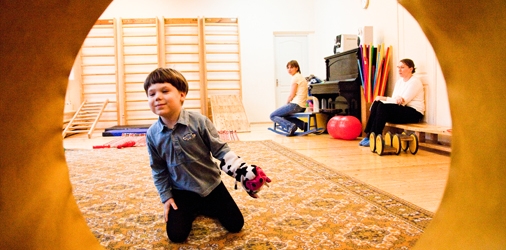 Our actions in this region
The Delegationfor Europe and the CIS acts as a platform of reflexion aiming at promoting and defending children's rights in this area. Resilience is a guideline for the Delegation's work, whose main poles of experience are: children with disabilities, children victims of abuse and/or sexual exploitation and children with migrating parents.
Our projects in Europe and in the CIS are always developed together with local partners, after their needs have been expressed and evaluated.
The projects generally follow the three following orientations:
An implication and responsibility of communities, in order to answer the needs they actually express with ideas that are suitable for them;
The strengthening of competences for social workers and childhood experts who work with children through workshops, training sessions, study visits and conferences;
Long term projects, to spread best practices as widely as possible, following pilot experiments.
Our projects in Europe and the CIS