The objective of these activities is not only to draw public attention to violence inflicted on children and adolescents, but also to help teens who are experiencing violence within their families, their environment or at school.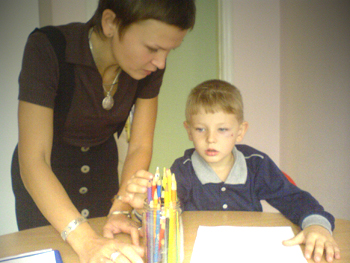 © Ozon
The first measures were introduced in late 2011, following a training seminar organized in the framework of the "Right to Speak: fighting against abuse and sexual abuse and support child victims in Europe and CIS" in August 2011. This training provided an opportunity for specialists in educational institutions (educational psychologists, social pedagogues...) to emulate the "Grain of Sand" program to prevent violence.
In Zlatoust, in partnership with the "Civic Initiative" organization (a BICE member organization in Russia), a psychological counseling service has been opened and many families have access to it every week. According to our preliminary estimates, half of consultations have to deal with an abusive situation that affects a child or an adolescent.
This project is to last until 2013; it also aims to develop mechanisms of cooperation between public and municipal structures on one hand and NGOs on the other, in order to provide meaningful and effective assistance for children and adolescents who are in an abuse situation. At the end of the project, significant lessons will be synthesized and disseminated within schools in the city.