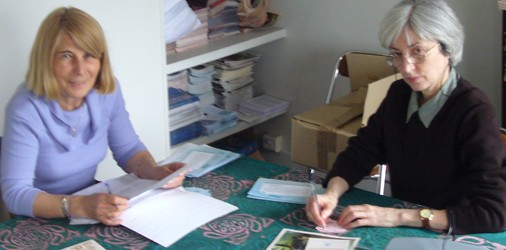 Our association will gladly use your involvement to widen its actions.
Different tasks can be entrusted to you in our Paris, Brussels or Geneva office whatever your age or availabilities.
Feel free to contact us by emailto get more information.
We will be happy to meet you!
How should I reach you?
It is really simple! All you need to do is send in your application by email or call us :
To volunteer in Paris
Call 01 53 35 01 00 or write to This e-mail address is being protected from spambots. You need JavaScript enabled to view it.
To volunteer in Brussels
Call 00 33 2 629 44 10 or write to This e-mail address is being protected from spambots. You need JavaScript enabled to view it.
To volunteer in Geneva
Call 00 33 4 122 731 32 48 or write to This e-mail address is being protected from spambots. You need JavaScript enabled to view it.