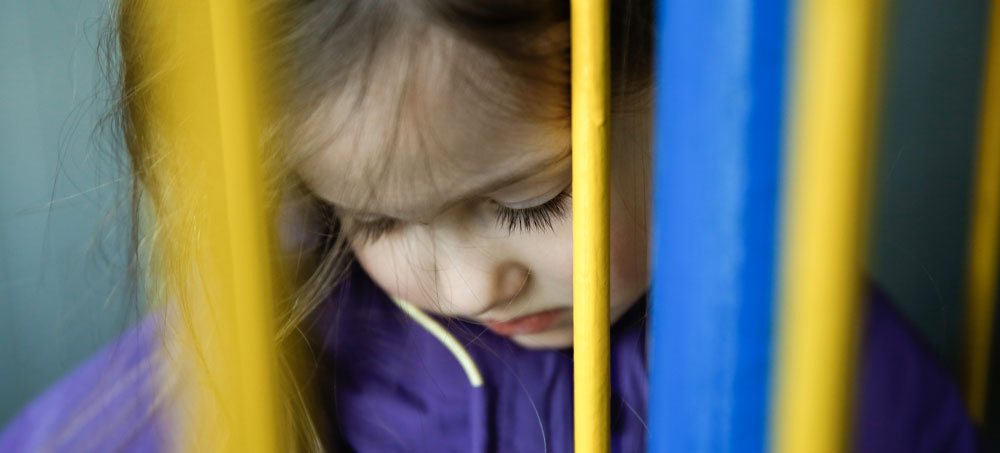 During the 32nd session of the UN Human Rights Council, BICE, its partner in Georgia PHFG and MIAMSI called for a better protection of child victims of abuse.
The UN Special Rapporteur on violence against women, Mrs Simonovic, made an on-site visit in Georgia in February 2016, during which she expressed her concern about violence against women and girls, including sexual abuse.
The UN Expert, who presented a report of her visit to Georgia during the 32nd session of the Human Rights Council, expressed the concerns of BICE, PHFG and MIAMSI.
Our three organisations stressed the need to act on three areas: protection and exclusion orders, free medico-legal certificates and the formation of childcare professionals.
Protection measures for child victims of sexual abuse
In many cases of child sexual abuse, children are not recognized as victims and they cannot benefit from a protection and/or expulsion order.
Indeed, it appears that the criteria used to recognize signs of sexual abuse on children differ depending on social workers and police forces that based themselves more on visible and tangible evidence whereas social workers take into account a broader body of evidence (change in behaviour, anxiety attack…).
Our organisations drew Georgia's attention to the consequences of this divergence that leads to leave some victims unprotected.
Free medico-legal certificates and the formation of professionals
The medico-legal certificate is essential for child victims to have access to justice. However, the certificate is expensive (approximately €72) and many modest families cannot afford it. Moreover, the certificate is only issued by the Levan Samkharauli National Forensics Bureau, in Tbilisi, depriving victims from other regions such as mountainous regions of this essential tool to convict the instigators.
Moreover, it is essential that professionals involved in the judicial procedure follow regular trainings in order to take care of young victims in a suitable way.
BICE, PHFG and MIAMSI recommend that Georgia:
Facilitates the access to justice, especially via the lodging of complaints for sexual abuse, free medico-legal certificates and legal assistance;
 Provides child victims with the necessary health, legal, psychological, rehabilitation and reintegration services;
Trains professionals, especially forensic doctors, social workers and doctors to take care of young victims in a suitable way.
To read:
Traduction de Manon Millencourt