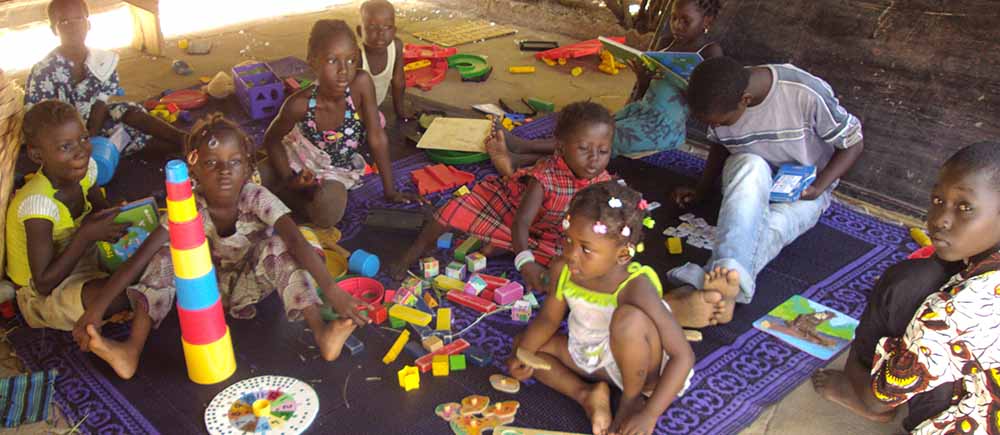 In Mali, BICE and their partner BNCE - Mali seek to better support young children who live in prison with their mothers in the only center for women in the country.
At the women's prison of Bolle in Bamako, about 100 women are incarcerated of which 1/3 are minors (source: Asmae). There are approximately 30 children under 4 years old who accompany their mothers or are born in the center.
In prison, the living conditions – precarious and unhealthy – violate the rights of the child to be protected and receive proper care. From birth, toddlers do not have a protective and healthy environment.
BICE acts for young children in Mali
Since 2006, BICE and its local partner BNCE – Mali work for the rights of children of imprisoned mothers.
Several objectives are related to this specific project on early childhood:
Provide education and play area for children
Provide child care in a suitable nursery
Allow imprisoned mothers to participate in rehabilitation and vocational training
Activities around early awakening
With our partner, we organize several activities:
Organization of awareness activities: games, drawings, motor, group life, etc.
Nutritional support to supplement the meals provided by the prison
Health support: health care, medical care, etc.
One outing per week
All activities are carried out with a counselor and two mothers who alternate turns.
We also conduct advocacy for children over 4 years of age to be taken care of by a close parent and not placed in foster families.