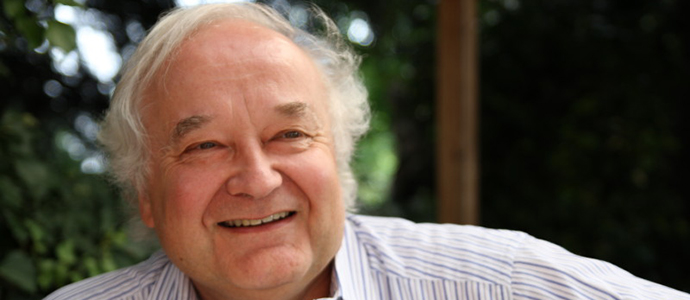 Resilience in children
The concept of children resilience guides all actions of BICE. Resilience helps children overcome the trauma of their past, to build their lives firmly and to move forward knowing how to protect themselves.
Definition of resilience
Stefan Vanistendael, a sociologist, is a research associate at BICE and head of the Department of Research and Development. He believes that no child is ever lost, that a path of happiness is possible despite experiences of abuse or other traumas. He gives us some key explanations.
Can you give us a definition of resilience?
Resilience is the ability of an individual or group to overcome great difficulties and grow in life. It may concern trauma, severe poverty, serious illness, heavy mourning, or other problems. The Diary of Anne Frank or the life of Nelson Mandela are famous examples of resilience.
Other less known routes can illustrate this "definition" of resilience. In our own environment, we certainly know a family member, friend, neighbor or colleague who suffered child abuse, or who has had a very difficult life but is positive, smiling, engaged without any pretention.
Beyond resistance, it is an ability to reconstruct their life and sometimes turn a misfortune into something positive. For example, a blind man who becomes an excellent musician.
It remains difficult to study the resilience of children. We do not see it as they do, but we do see the consequences of resilience: the paths of life that surprises us.
Does the concept of resilience exist all over the world?
Yes, since this fact is widely recognized across many cultures and countries. But there is no universally recognized definition of human resilience.
Moreover, in many languages, a word to describe it does not exist. English is one of the few languages with a common word to indicate human resilience and especially the resilience of children: resilience or resiliency. This is why many languages have adapted the English word for their own use.
How to encourage a process of resilience with children?
Some elements often appear to contribute to resilience: feeling fundamentally accepted by another person without it necessarily meaning an approval of behavior – this element is often considered the most important, the discovery of a positive life direction of benchmarks, the feeling of having some control over his or her life, a positive self-image without illusions, a series of social and other skills, a sense of constructive humor. However; this list is not exhaustive.
Resilience is not a technical intervention, but it inspires a different perspective which, while recognizing the problems, looks beyond the simple repair of resources and positive elements that will help rebuild their lives. Very often, this process of resilience of a child is supported by friends and family. However, in some cases, professional support is needed.