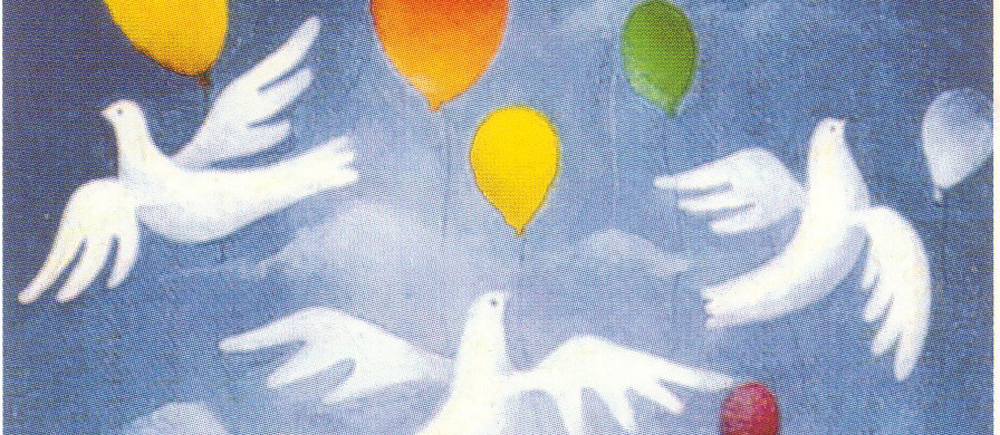 On 1 January, during World Day of Peace, Pope Francis delivered a very strong message: «Overcome indifference and win peace".
In regions hurt by conflict, in Ukraine or with Syrian children refugees in Lebanon, the BICE go into action to build peace. A vision and actions that meet perfectly the message of the Holy Father.
« Solidarity represents the moral and social attitude which best corresponds to an awareness of the scourges of our own day. » The analysis of the Pope on 2015 is lucid: the world was shaken by conflicts, violence and tragedies that affected adults, children and sometimes whole countries. Facing these difficulties, the Holy Father reminds that « God is not indifferent! God cares about mankind! »
Pope Francis took advantage of the World Day of Peace to enunciate several strong signs of hope: for instance, thoughts about our planet or the beautiful upsurges in the mobilization that we can see after some tragedies. Additionally, the Extraordinary Jubilee of Mercy that opened a few weeks ago represents an invitation for all of us to get closer to the loving God and to open up to those who are different, in an effort to break « a humiliating indifference », « a monotonous routine which prevents us from discovering what is new ».
« Maintaining our reasons for hope»
The International Catholic Child Bureau is attached to having a benevolent eye on each person, each child, each situation. Our NGO is convinced that resilience is always possible, that no situation is lost. A vision that comes from the Gospel, and that the Pope insisted on: « not to lose hope in our human ability to conquer evil and to combat resignation and indifference.»
Step by step, little by little, children and adults, the BICE and its partners want to build peace, « a gift of God, […]entrusted to all men and women, who are called to attain it», reminded the Holy Father. In communion with the Pope, during the World Day of Peace, and at the beginning of this new year, the BICE presents you with their best wishes of peace for 2016.
Read the full message of Pope during the World Day of Peace on 1 January 2016