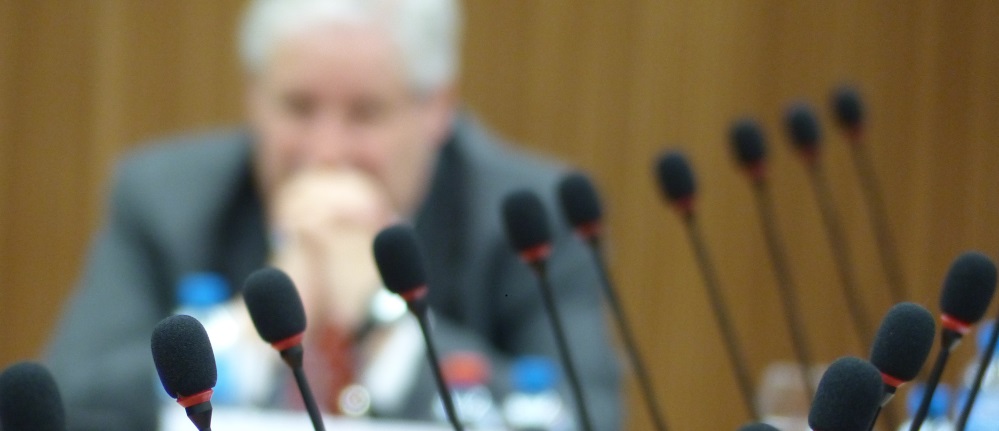 During the 31st session of Human Rights Council, BICE participated in a number of side events to shed light on different aspects of the rights of the child.
Stop Violence Against Children: Launching of a New Initiative During the Human Rights Council session
To celebrate the 10th anniversary the 2006 United Nations Study on Violence against children, Marta Santos Pais, the Special Representative of the UN Secretary General on Violence Against Children organized a side event to take stock of the last decade in the fight against the phenomenon, and to identify challenges related to the protection of children against children.
On this occasion, the UN expert has launched a new campaign entitled « High Time to end violence against children ».
The objective of the High Time campaign based on the Sustainable Development Goals (SDGs)s, especially the Target 16.2, is to sensitized States to pledge and take concrete steps towards the realization of the SDGs in order to end violence against children.
During the side event, BICE presented his publication entitled Children's words – to end violence against children. The book echoed children voices around the world as well as their thoughts and ideas to end violence against them.
Listen and Support to Children Victim of Violence
The Organisation Internationale de la Francophonie (OIF) has recently published a Practical Guide to help professionals while interviewing/hearing and providing support, care and counseling to children victim of violence.
In order to present the Guide to the international community, OIF organized a round-table discussion during the 31st session of the Human Rights Council.
Mr. Désiré Koukoui, president of DDE-CI, a member organization of BICE's network in Côte d'Ivoire, spoke as a panelist. He pointed out the added value of the Guide in building and strengthening capacities of professionals at the field level and to improve support to children victim of violence.
In addition, he underlined the pressing need to promote child-friendly and child-sensitive judicial proceedings in order to allow for justice and remedy for children victim of violence.
Global Study on Children Deprived of Liberty
As a member of the NGO Panel monitoring the implementation process of the Global Study, BICE co-organized a side event to call for a strong mobilization of all stakeholders, including States to accelerate the process leading to the Study.
In fact, the United General Assembly has approved the Global Study since December 2014, but the mobilization towards it enforcement still hesitant.
BICE continues to advocate for the appointment of an ad hoc Independent Expert to conduct the Global Study, and calls on States to pledge for financial contributions.