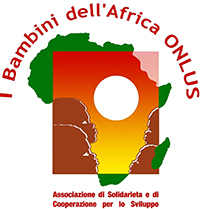 Organisation type
Association nonprofit
Italy
Intervention field
Achieving universal primary education for children by creating fixed or mobile cultural diffusion centers.
Improving maternal health and reducing child mortality by providing humanitarian and emergency aid that promotes stable or permanent solutions for the African Child community's health and social problems.
Helping people in their fight against malaria and AIDS and other sexually transmitted diseases by raising public awareness.
Ensuring better living conditions for orphans and abandoned children, street children or ex-soldiers, by giving them effective moral and material support, promoting the creation of shelters and accommodation for children.
Effectively contributing to the fight against poverty and social exclusion in Africa.
Promotion of the Convention on the Rights of the Child; contributing to the education of African children to peace and non-violence through cultural centers and social action.
Goals and activities
Organization the fight for social solidarity that benefits African children in accordance with the ethical principles expressed in the UN Declaration of Rights.
Field projects
Scholarship program for the 2013-2014 year in Chad, Cameroon and Côte de Marfil, to stimulate and strengthen the literacy system in Africa, develop educational alternatives for children in school and out of school, from 5 to 15 years.
Creation of a center for orphaned children due to AIDS in Chad (3 years). This center is a welcoming structure and sociological space that provides rehabilitation advice, moral and religious counseling, education, food and nutrition, clothing and health.
Contact details
Ms Koenelydie
President
Via Messapia 77.
I-74016 Massafra – Taranto.
Italy
Tel: (+39) 09 99 67 92 53
Email
Website