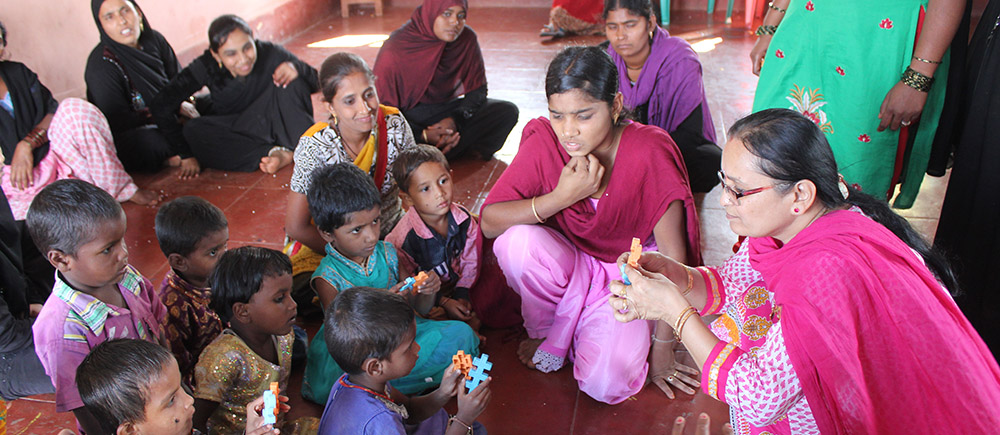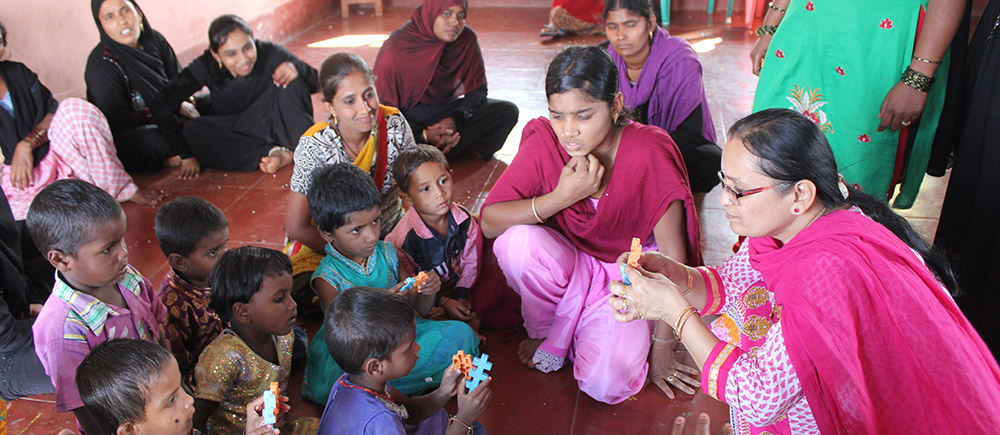 Recently back from an assessment mission, Lea Winter, BICE programme officer, tells us more on the improvements and challenges of the " Early childhood support " project. Supported by BICE since 2012, it takes place in Sidlaghatta, Southern India.
Since BICE launched the project, which improvements or changes did you notice in the Sidlaghatta children's life?
"Aina Trust, our local partner and member of BICE network since 2015, performs an excellent job in helping the most vulnerable children living in this region. Due to the lack of day-care system, children had to go with their mother to the silk factories they work in. Exposed to a dangerous environment affecting their health and growth, they were spending the whole day on their own.
At present, thanks to the "Early childhood support" project, professional nursery assistants, trained by our local partner welcome 150 children 6 days a week. They teach children new games, dances and lullabies. Children even learn to identify the letters of the alphabet, numbers, colours and even local vegetables!
The first group of children who benefited from this project are now old enough to enter childcare centres or schools. They stand out for their self-reliance, strong participation and willingness to learn new things".
What struck you most during your field visit?
"Beyond the children's smile, I would say the testimonies of women who participated in the project. They all stem from highly traditional communities and had no access to education. Thanks to Aina Trust trainings, they are spreading changes within their community. They pass on knowledge on different topics such as the principles of proper nutrition, first aid, hygiene rules and positive parenthood.
As for the mothers who formed support groups dedicated to the development of income-generating activities, they learned how to write their name and carry out bank transactions.
The whole group insisted in telling me that Aina Trust support reinforced their self-confidence, and modified the relationship with their children".
What are the next steps of this project ?
"In 2015, Aina Trust signed an agreement with the Indian Ministry of Women and Child Development in order to organise trainings for public childcare centres' educators. By 2018, our partner should also transfer to the public system the children over the age of 3 who are currently taken care of in its community childcare centres.
At present, the transfer of the children aged 3 to 6 is almost completed. However, public childcare centres do not have the flexible working hours as Aina Trust. Therefore, children are sometimes released before their mother return home and left to their own devices.
As for the children aged 0 to 3 who are currently taken care of by the community nursery assistants, we expect public childcare structures to assume responsibility for them as well by 2021. In order to reach this goal, Aina Trust advocacy efforts to build alliances are essential and should be reinforced".