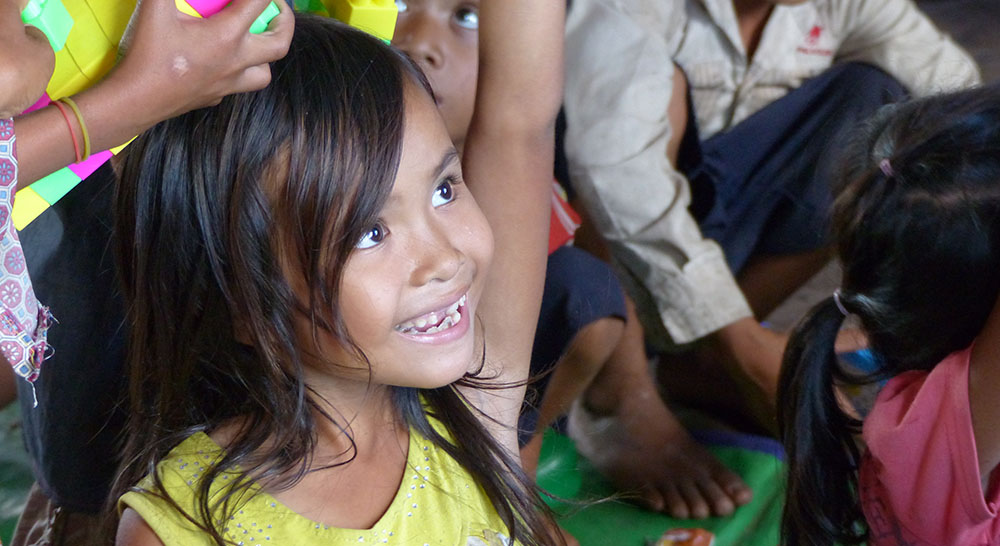 In Cambodia, a great number of families living in isolated regions do not have access to educational and caregiving structures for their children.
BICE and its partner Opérations Enfants of Cambodia (OEC) have established welcoming centers for early childhood.
An improvement in care for young children
In the province of Sihanoukville, in South-west Cambodia, numerous families living in poverty in remote areas do not have access to certain services for their children, especially young children.
Childcare requires special attention, as young children are also often the most vulnerable. In his/her early years, a child's development is intrinsically connected to his/her living conditions: a child that receives proper stimulation will develop a greater capacity to learn throughout his/her life.
With this in mind, the BICE and its partner Opérations Enfants du Cambodge (OEC) have established three Community Centers for young children in remote provincial areas, called "Child Friendly Spaces".
In total, 75 children aged 2 to 5 are cared for. They enjoy activities offering stimulation, lessons in literacy and civic education, as well as being provided awareness of children's rights. Children benefit as well from a safe, supportive and caring environment.
Parents' Associations
In conjunction, the OEC regularly organizes meetings with parents, in order to open discussion on various topics such as parental education, health and nutrition.
In each village, a parents' association has been created and holds meetings several times per month.
The first overview of these three Child Friendly Spaces has been very encouraging, and our organizations hope to establish similar structures in other villages within the province of Sihanoukville.