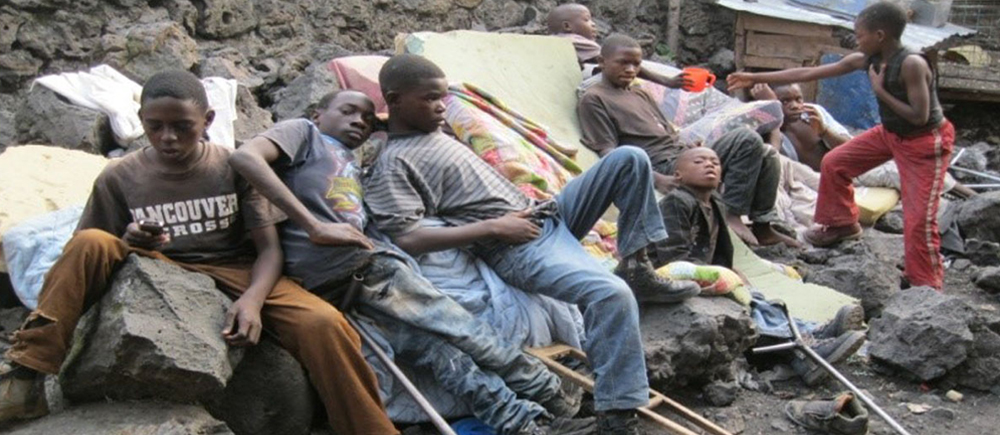 In DRC, many child soldiers who were demobilised have been left alone and without resources. BICE has helped them rebuild a life project.
A recent report of the Child Protection Working Group has estimated that in DRC, 30,000 children have been or were involved in armed groups in the eastern part of the country.
Children who were demobilised are most often rejected by their families and the community. The boys who are unemployed and without resources often join the army again, either voluntarily or under duress; the young girls engage in prostitution and find themselves at brothels' owners' mercy.
BICE has taken action for child soldiers in DR Congo
BICE and the lay Marist fraternity Cœur Sans Frontières (CSF) have joined together to help these child victims of the war build a future for themselves by facilitating their social and economic reintegration.
In Goma as well as in the Masisi Territory, BICE and CSF have assisted 40 demobilised children:
Foster families who are ready to welcome these children are identified and receive training.
Children are welcomed at the CSF day centre to have daily meals, receive healthcare and participate in recreational activities. There, they build their life project and receive tutoring and professional training.
Awareness activities are organised at the same time with families and the community for them to reintegrate these children.
Activities
Identification of and training for foster families
Material, psychological and medical support and professional training for these former child soldiers
Granting of training material and provision of a professional starter kit
Awareness activities for the community for the integration and acceptance of these children