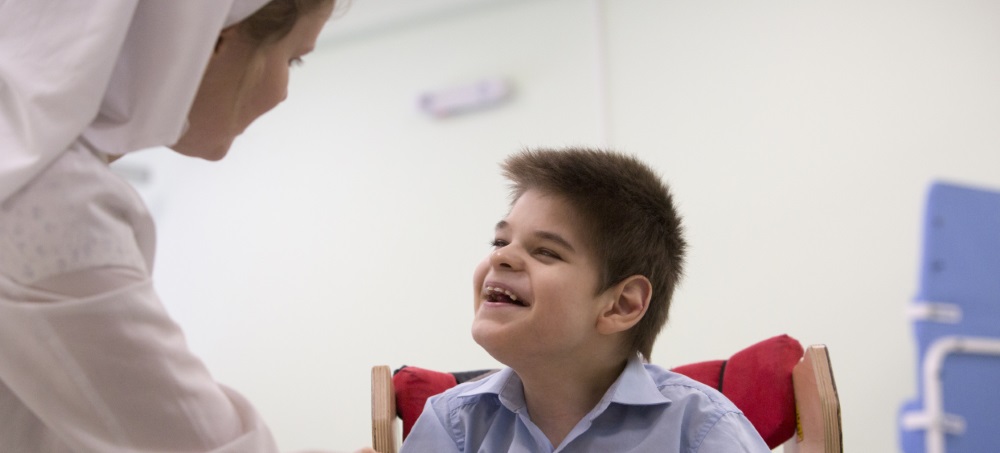 During the 31st session of the United Nations Human Rights Council, BICE and CCP and KENES, two member organizations of its network in the Russian federation and in Kazakhstan, presented both positive developments and challenges with regard to a better protection of the rights of children with disabilities.
Permanent Placement in Institution: a Denial of the Rights of Children with Disabilities
In some former Soviet Union countries, including Russia and Kazakhstan, the institutionalization of children with disabilities remains a common practice.
However, the institutionalization has negative consequences if not devastating impact on health and psycho-social development of children, and induces risks associated with abuse, neglect and ill-treatment.
BICE and CCP, member organization of BICE's network in Russia, recalled that the institutionalization of non orphan children or without alternative care should be prohibited. The institutionalization has to remain a measure of last resort and limited to cases where it responds to the best interests of the child. In addition, placements must be subjected to periodic reviews.
Developing Alternative Models to Institutionalization
BICE, CCP and KENES have been developing alternative models to the institutionalization of children with mental disabilities in order to promote their wellbeing and integration.
During the interactive dialogue with the United Nations Special Rapporteur on the rights of persons with disabilities, the three organizations encouraged the Governments of Russia and Kazakhstan to develop alternative services to placement in institutions, such as inclusive education, early intervention in order to assess the situation in the nurseries and schools with appropriate services.