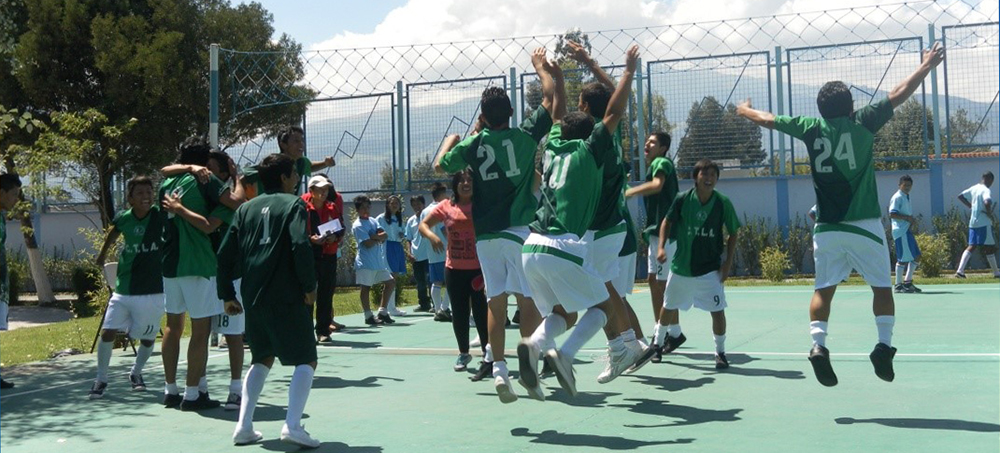 In Colombia and Ecuador, BICE and its partner Terciarios Capuchinos assist children deprived of liberty. Many sporting, cultural and play activities are organised in order to promote their reintegration.
The right to leisure for children deprived of liberty
The right to leisure is a fundamental right for all children, including those in conflict with the law.
By the way, recreational, sporting and cultural activities are a key factor for their reintegration into society.
It is important to remember that the vocation of juvenile justice is educational before being punitive. This has to pursue specific objectives as children have the right to special protection in view of their vulnerability, their developing personality and their particular needs in terms of education.
By the way, the Convention on the Rights of the Child provides for that the detention of children has to be "a measure of last resort and for the shortest appropriate period of time".
Children deprived of liberty have "the right to a suitable amount of time for daily free exercise, in the open air whenever weather permits, during which time appropriate recreational and physical training should normally be provided." (The United Nations Rules for the Protection of Juveniles Deprived of their Liberty)
Sport, culture and art as a means of reintegration
The congregation of the Terciarios Capuchinos, organisation member of BICE network, has lead in Colombia and Ecuador many sporting, cultural and recreational activities that enable a better reintegration of youth into society.
Throughout the year, the youth participate in sporting activities, set theatre plays up and participate in painting, music and traditional dances competitions.
These activities have a double objective:
Respond to the development and welfare needs of the youth;
Help the youth with their reintegration and their life project.
Thanks to these activities, the youth win self-control back, increase their capacity of empathy and improve their faculty to socially interact with others. They are also more likely to express their feelings.
As the Terciarios Capuchinos teams have testified, significant changes progressively occur in the behaviour of these youth: "the fact that these sporting and play activities take place in an institution and are compulsory, the youth have a negative behaviour at the beginning. They were tense, nervous and not really voluntary. However, we have observed a positive change both in their behaviour and motivation to participate. The youth are becoming more dynamic and motivated throughout the sessions. It is very promising".
BICE and its partners in Latin America and Africa are convinced that sporting and play activities contribute – along with educational measures – to a better reintegration of these youth into the community, that is the reason why they have integrated for several years now this dimension into their Childhood Without Bars program with the objective of assisting and helping children in conflict with the law.
Traduction de Manon Millencourt