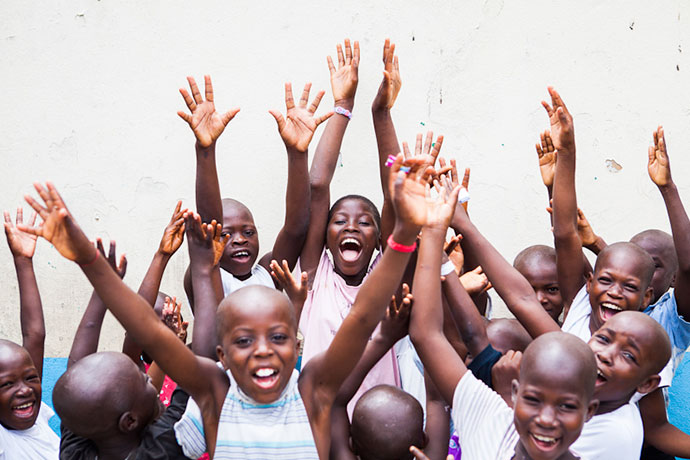 Why make a donation to BICE?
Donating to BICE assures a better future for thousands of vulnerable children. Various children associations exist and it may be difficult to choose which one to support. Here are some reasons why you should support us.
Supporting an NGO Child Protection
Donating to BICE allows us to take action in order to protect children who are victims of sexual abuse, victims of all forms of violence, children with disabilities, children exploited through work labor, children in conflict with the law, children living on the streets, etc. We work every day to promote welfare, regardless of the original context, and to support the reintegration of children who are victims of abuse.
Donating to BICE encourages active advocacy for the rights of the child that will allow changes in attitudes and public policies at all levels, from the most international to the more local.
Donating to BICE, a catholic association, ensures that projects for children will be conducted according to Christian values: respect, kindness, hope, spirituality, justice and peace. Putting the Gospel into action guides our policies.
Donating to BICE guarantees sustainable work when working with children thanks to our local partners. The future of a child in distress cannot be solved in a few temporary emergency actions! Quality support over time is essential, thus it is necessary for local professionals to be adequately trained. This is the role of BICE.
Donating to BICE supports a human structure, whose projects are accurate, among recognized areas of expertise. This way, we are able to maintain control and follow the implementation closely.
Donating to BICE allows us to continue to work independently with vulnerable children without depending solely on institutional funding.
Trust BICE

Since 2008, BICE has been accredited every three years by the Charter Committee and receives "Donating with confidence" for its strict management and transparency of its information.
Our willingness to act with clarity is paramount in gaining your trust: our annual financial statements are audited by our auditors, Deloitte Cabinet. They are available on our website (in French).
BICE is recognized by the Paris Prefecture as an "exclusive charitable" organization and offers its donors a 66% tax deduction for each donation. So a gift of €75 will actually cost €25.
How are the funds being used by BICE?
Learn about our business model and our management.
Our donor service is available to answer your questions by email or phone: +33 1 53 35 01 00