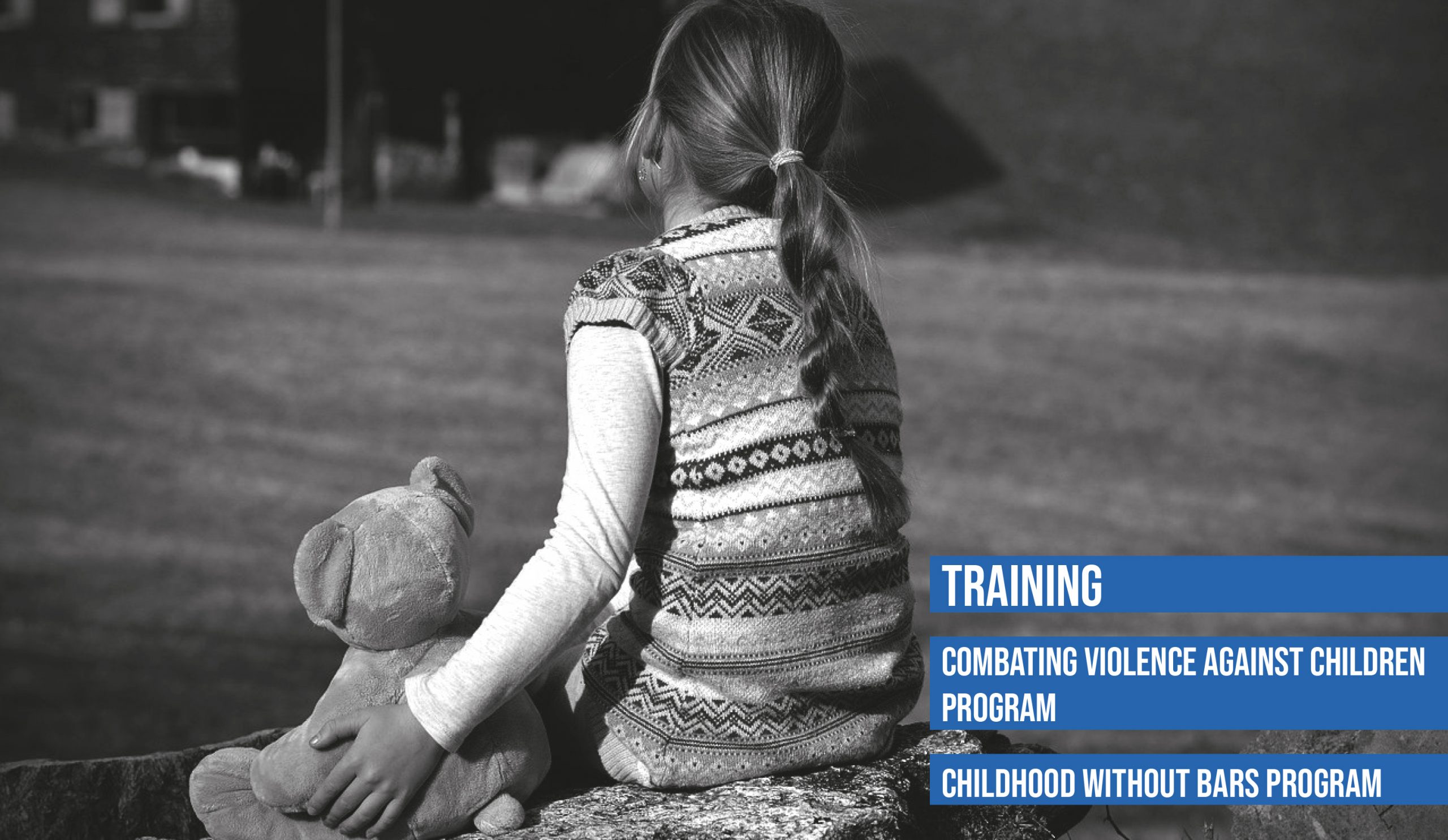 Prevention and response techniques for children involved in the cycle of violence: interdisciplinary perspectives
BICE has developed an online training programme for members of its network involved in the fight against violence against children and the humanisation of juvenile justice.
Combating violence against children and humanising juvenile justice are among BICE's top 5 priorities in its 2019-2022 Strategic Plan. These thematic issues are part of BICE's sustained commitments and endeavours during the last 20 years. Alongside the increasingly strong involvement of the international community, including through the establishment of the Global Partnership to End Violence Against Children, knowledge regarding these issues has evolved and a strategic toolkit based on evidence that violence against children can be prevented is now available. However, local NGOs, who are on the front lines on a daily basis working with vulnerable children, often do not have access to this knowledge. The COVID-19 pandemic has further deepened the need for learning and sharing of good practices. As the COVID-19 pandemic has further deepened the need for learning and sharing of good practices, we have developed the following training programme.
Module 1: Introduction and cross-cutting issues
This module presents the main cross-cutting approaches that may effectively support children in distress. After a reminder of fundamental principles, participants will study their interrelationship, complementarity and ways and means towards their implementation on a daily basis.
Webinar 1: Human Rights Based Approach and Access to justice, Human Rights Advocate,
Yao Agbetse, BICE International Advocacy Officer
Webinar 2: Resilience approach,
Veronica Hurtubia, Pedagogue, Catholic University of Milan
Webinar 3: Gender-Based Approach, Irene Gallego Abian, Psychologist, Fundación Amigo
Webinar 4: Consequences of the COVID-19 pandemic on violence against children in Eastern Europe, Phenny Kakama, UNICEF Regional Specialist on Justice
Module 2: INSPIRE – Seven Strategies to End Violence Against Children
Under the leadership of the WHO, a group of 10 international organizations has developed an evidence-based technical tool called INSPIRE – Seven Strategies to End Violence against Children. This tool aims at helping States and communities to achieve SDG target 16.2 to end violence against children. This module presents the 7 INSPIRE strategies, as well as examples of model interventions for each strategy.
Webinar 1: Introduction to INSPIRE Strategies, Sabine Rakotomalala, Global Partnership to End Violence against Children
Webinar 2: Strategy "Safe Environment": Safe Internet and Child Protection Online, Dr. Elizabeth Milovidov, E-enfance, France
Webinar 3: Strategy "Income and Economic Strengthening": How a well-targeted economic empowerment, skillful parenting and social support can bring a major child wellbeing, Beatrice Ogutu and Kudely Sokoine, ICS-CP, Kenya
Webinar 4: Strategy "Education and Life Skills": anti-bullying project KIVA, Anna Murgo, University of Turku, Finland
Module 3: Accompaniment and monitoring of the reintegration of children in vulnerable situations or in conflict with the law
This module explains the restorative justice process, and its implementation, considering the child in conflict with the law, the victim and the community as a whole. The identification and consideration of the needs of each party are important aspects of the module, as they are the foundations of the restorative justice approach. The awareness of the adolescents is essential for this process and pedagogical tools are presented.
Webinar 1: Fundamentals of restorative justice and the place of the offender, the victim and the community in the process, Bruno Van Der Maat, sociologist
Webinar 2: From the concept to the concrete implementation of restorative justice with children in conflict with the law, Bruno Van Der Maat, sociologist
Webinar 3: Prevention and support for child authors of sexual violence, Walter Albardier, psychiatrist and Sébastien Brochot, preventionist and trainer, CRIAVS, France
Webinar 4:
– Part 1 – Raising awareness of children and youth in conflict with the law through educational activities and a restorative justice project, Diana Shirley Herreno Bustos, educator
– Part 2 – Role of the resilience approach in the implementation of restorative juvenile justice, Diego Munoz, External Consultant Research and Development, BICE
Module 4: How to develop, implement and evaluate a project aiming to change social and gender norms
This module provides child protection professionals who wish to develop a prevention project with a methodology for design, implementation and evaluation based on the example of the "Choices, Voices, Promises" program developed by Save the Children, whose effectiveness has been evaluated and confirmed.
Webinar 1: Developing and Implementing "Choices, Voices, Promises", Brad Kerner, Save the Children
Webinar 2: Evaluating the "Choices, Voices, Promises" program, Rebecka Lundgren, University of California, San Diego, USA
Module 5: Positive and Responsible Parenting
This module explores tools and means to reduce violent parenting practices, create positive interactions between parents and children and thus strengthen family and emotional ties between parents or caregivers and children – all of which are protective factors that help prevent violence against children, as well as building resilience in children with a painful past.
Webinar 1: Strengthening of positive fatherhood throughout building parental competences of fathers and increasing their role in child care, Lyubov Smykalo, psychologist, Doctors to Children, Russia
Webinar 2: Experience and practices of parenting empowerment in the context of total or partial family breakdown, Jean-Jean Sainzoga Nganda, educational psychologist, Peder, Democratic Republic of Congo
Webinar 3: The contribution of psychoanalysis to the work of parent-child care
– Part 1: Contributions of Psychoanalysis in the drop-in center for parents and children, "Maison Verte" model, Maria Otero Rossi, psychoanalyst and host at the Maison Verte in Paris, France
– Part 2: Adaptation experience from Peru : "La Casa de la Familia", Bibiana Elizene Maza Gómez Velasquez and "La Casita del Juego", María Emilia Filomeno, Director of CEDAPP
Module 6: Multidisciplinary care for children victims of violence
This module explores ways to guide professionals working in multidisciplinary teams to promote easier access of child victims of violence to quality support services in the areas of health, social protection and criminal justice, avoiding stress or secondary victimization.
Webinar 1: Barnahus model, Ólöf Ásta Farestveit, Leader of Barnahus, Iceland
Webinar 2: Access to Mental Health and Social Service Support for Child Survivors of Sexual Violence, Brisa De Angulo, JD, MA, Founder CEO, A Breeze of Hope Foundation
Webinar 3: Access to Justice for Child Survivors of Sexual Violence, Parker J. Palmer, Esq., Founder CFO, A Breeze of Hope Foundation