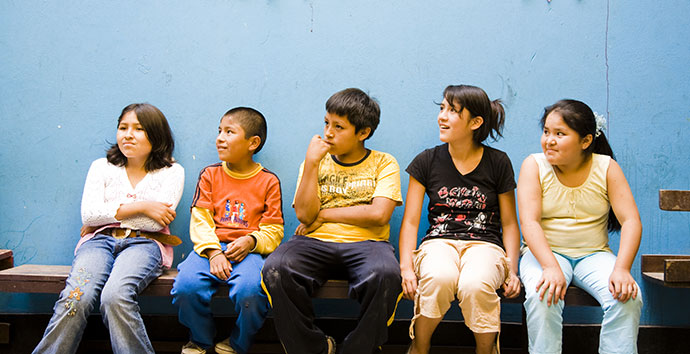 &nbsp
Actions extended through the BICE network
BICE's social missions encompass 5 areas:
BICE's role is to build a network of organizations to which it brings its own experience and reflections on child protection. These organisations also act as partners in programmes designed and coordinated by BICE.
At a local level, members and partners of BICE place their human and material resources in the relevant programme. They are in constant contact with the BICE team, which retains overall responsibility for the project.
The overall cost of programmes and projects coordinated by BICE does not appear in full in the accounts, which do not include subsidies collected directly by members or partners for these programmes, or their own internal costs.
The economic model of the association
BICE funding, provided by private donors and both public and private funds, guarantees its independence. Thanks to this support, our organization has continued, for over 65 years, to develop long-term projects for children around the world.
This business model ensures BICE's financial independence, allowing us the freedom to choose our missions and actions in defense of children's rights, independent of any outside pressure.
In 2018, our resources were distributed as follows:
Public generosity: 80%
Donors: 20%
Reduced administrative costs
With a constant commitment to transparency and efficiency, our financial management is conducted with the utmost rigor. Our goal is to constantly reduce administrative costs.
Download our financial reports (in French)
Discover our previous annual reports
Monitoring by the "Comité de la Charte du Don en Confiance"
Certified by Auditors
In keeping with legal requirement, BICE accounts are certified by our Auditors, Deloitte.
Download the annual accounts and the Audit (PDF):