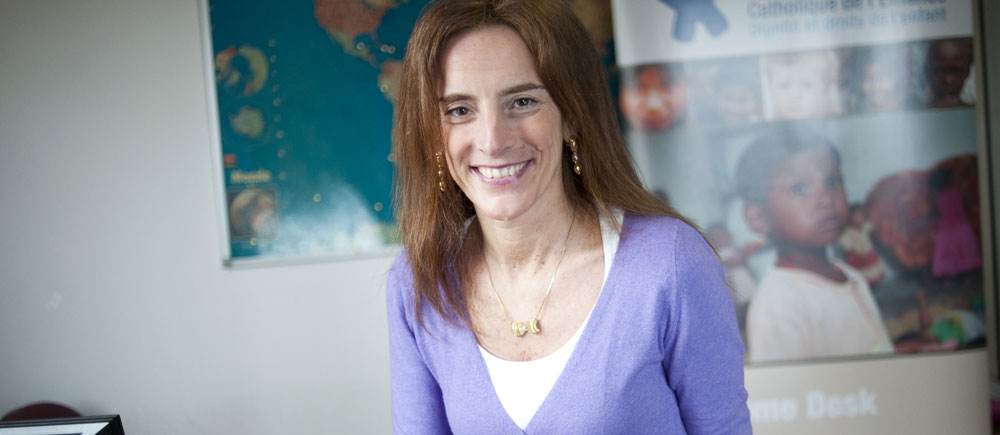 A medal of the Holy See
Alessandra Aula, BICE Secretary General, was rewarded with a medal to commemorate the 3 years of Pope Francis's pontificate.
This distinction came as a gesture of thanks and recognition after Mrs. Aula's participation in meetings of Council of Europe's experts on children's rights.
"Service to the Church is closely linked to the mission that is mine in BICE and, of course, at the personal level too. It is an honour to collaborate with the Holy See Mission in Strasbourg to better protect children", said Alessandra Aula.
An expertise on children's rights recognized
Alessandra Aula joined BICE teams in 2008 as responsible for the permanent representation of the association to the UN, in Geneva. She has been BICE Secretary General since July 2012.
Alessandra Aula comes from Italy. She speaks four languages and she graduated in political science from the University of Geneva. She has worked with the UN since 1991 and she has gained an important experience in advocacy and international relations, especially in human rights and children's rights.
She is regularly invited to share her expertise during trainings, symposiums and speaking times at the international level. One of her main objectives is to reinforce advocacy abilities of children's advocates on the ground to ensure the continuity of child rights enforcement under any circumstances.
Traduction de Manon Millencourt