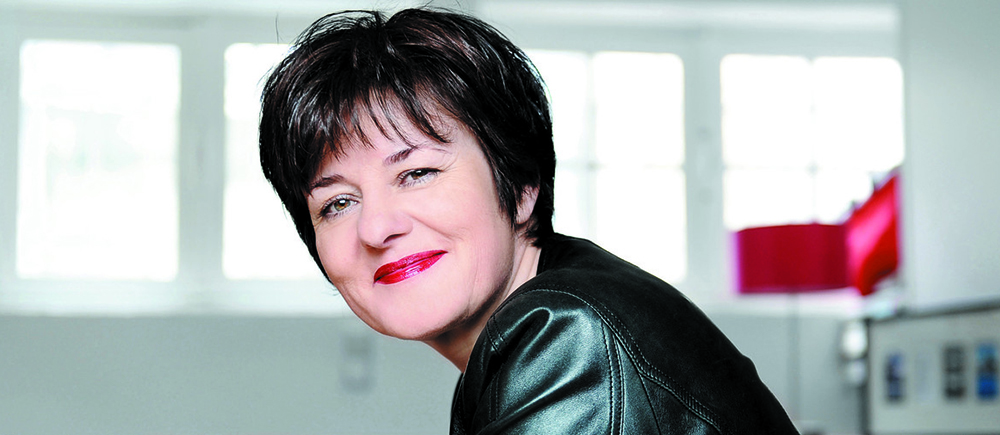 Pascale Kramer has been collaborating with BICE for 10 years, as editor of the magazine Enfants de Partout, and co-organizer of the Festival Enfances dans le monde. She just received the Grand Prix of Swiss Literature for her literary work. BICE warmly congratulates her.
Pascale Kramer, a writer artistically and personally committed
Member of BICE or readers of the magazine Enfants de Partout, we are all fortunate to enjoy Pascale's talent and enthusiasm. Her sensible and accurate pen perfectly knows how to write about the reality – sometimes harsh, but always full of hope – of our field partners.
Pascale is also the author of 13 novels. The Grand Prix rewards a piece of work of remarkable consistency that unveils fragile characters in distressful situations. A young powerless mother faced with her newborn child, an orphan homeless girl in search of identity, a community that is seeking its way in a shared lifestyle… factual descriptions, without complacency nor judgment, draw each time beings that appear so true, terribly human.
3 questions to the writer
1) Pascale, you just won the Grand Prix of Swiss Literature for your whole piece of work. What does this distinction mean to you ?
It's a very important distinction that brings me joy and comfort. I have been writing since my adolescence that is to say for almost 40 years. I have published numerous novels, which had varying degrees of success. The life of books is short; the world of publishing and criticism is very harsh and unfaithful. Nothing is certain. This reward for the collection of my novels validates in a certain way the path and the work accomplished so far. It's a sort of a running board on which I am going to be able to lean on for the future.
2) Mankind is always at the core of your novels, usually with weakened characters, that have been broken at some point in their life : why this interest for broken destinies, cracks ?
I am lucky to be surrounded by people of all backgrounds, including some living in very precarious conditions, or in the greatest possible solitude, or having gone through great traumas. They are both beings and situations that affect me. It is through these cracks that a human being reveals itself in all –his complexity… and his humanity. It's a fascinating subject for a novelist. And it's a subject that I know well and that I can discuss about, not on the basis of preconceived ideas, but of real-life experiences.
3) Your social commitment is indeed real : you have lived with homeless people, shared the experience of community life in the Ancient Carmel of Condom, you are very involved with BICE… Do you consider yourself as a militant writer ?
It hasn't always been the case, but I have become a committed citizen. I am convinced that each one of us must do his part. By the way, this brings me great joy. My last book, which is not a novel but an essay on the social community experience at the Ancient Carmel of Condom, is an activist book, to the extent that I hope it will give others the idea of creating similar places. My other novels are more like explorations that I believe to be often clear-sighted, of social situations. I never judge nor make an analysis; the reader must form his own opinion. This is why I won't say that I'm a militant writer, if I had been one, I would've delivered messages.