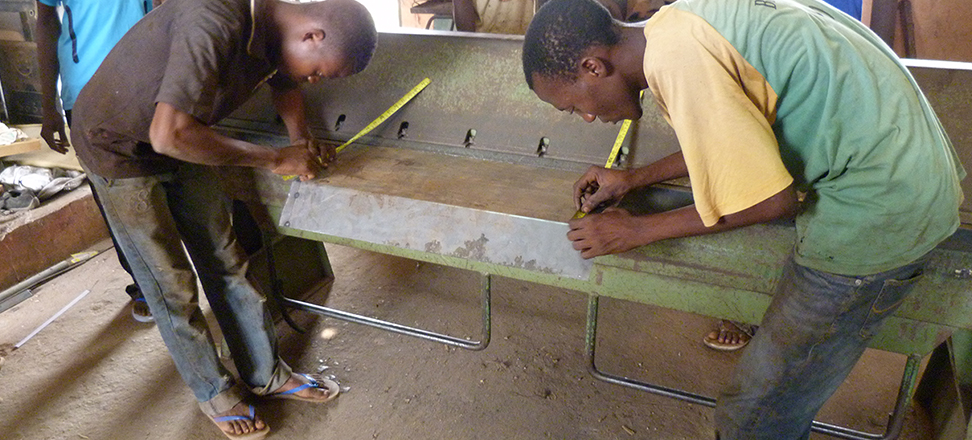 BICE organises a conference on the reintegration of children in conflict with the law on 27 and 28 September 2016, with the support of the International Organisation of La Francophonie (OIF).
«Childhood without bars» program
Since 2012, BICE coordinates the «Childhood without bars» program in 9 countries in Africa and Latin America.
Its aims are to promote the protection, notably judicial, of children in conflict with the law and to work for their school, socio-professional and family rehabilitation, through the promotion and defense of their fundamental rights.
In Africa, due to a lack of resources, the majority of suspected children or children having committed an offense – whatsoever – are detained pending trial, often over a long period.
While in detention, these children have only little contact with their family. Their detention conditions are very precarious. Without the intervention of local NGOs, most of them wouldn't benefit from meals, treatments, psychosocial care and support in their reintegration.
BICE and its partners aim to promote a «restorative justice» for these children in conflict with the law based on:
diversion
alternatives to deprivation of liberty
measures of family, community, social and professional reintegration
Conference in Benin on juvenile justice
BICE, in collaboration with ESAM, member of BICE network in Benin, gathers 45 participants in Cotonou on 27 and 28 September, in order to discuss a major question: how can mediation – whether it is penal or familial – be an adapted resource to promote the integration of children in conflict with the law?
This seminar aims at highlighting and disseminating the good practices already set to motion on the continent that can – without excessive costs – help children in conflict with the law.
Furthermore, these good practices can also inspire other regions of the world.
The first day will be dedicated to the topic «penal mediation and community actors: tools of the juvenile restorative justice?».
The second day will be about «education, social, family and community mediation: tool of reintegration?».
Three experts will intervene in this conference:
Mrs. Patricia Myriam ISIMAT-MIRIN, magistrate, special adviser of the Ombudsman of the Republic of Côte d'Ivoire;
Dr. Rita-Félicité SODJIEDO HOUNTON, magistrate, president of the Burkinabe Association to save the children (ABAEF), child rights expert;
Mr. Sekou TOUNKARA, training officer of the Réseau des communicateurs traditionnels pour le développement (RECOTRADE) in Mali.
Six member organisations of BICE network in Africa (BNCE Mali, BNCE DRC, BNCE Togo, DDE-CI, ESAM, PEDER) will share their experience in supporting children in conflict with the law.
Strongly committed to promote the rights of the child, the International Organisation of La Francophonie (OIF) supports this event and will be attending it