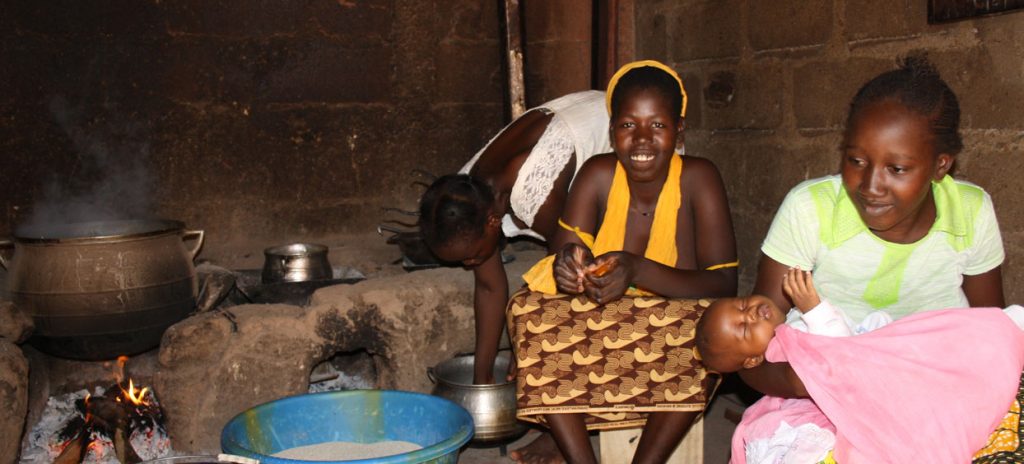 For over 10 years, BICE and BNCE-Mali have provided support to young girls and child mothers, victims of exploitation and sexual abuse.
A refuge for young girls in distress
In Mali, young girls in rural areas often migrate to the capital, Bamako, looking for work and and a better future.
For the most part, these young girls have not had any schooling or professional training. They are thus much more exposed to exploitation and violence of all forms.
Their isolation is increased if they fall pregnant,due to fear of family reprisals and rejection from their community.
Our support centre « un Toit, une Vie ».was set up to help these girls.
Full support for a fresh start in life
Every year since 2004, the centre has welcomed around 60 young girls and child mothers with their infants. These girls receive health care and psychological support. Those who are pregnant receive pre-natal care.
Each week, discussions are organized, on children's rights, health, nutrition, as well as on the prevention of certain dangers (exploitation, abuse…). This helps the girls to gain in self-confidence and prepares them for daily life outside the centre.
The BNCE-Mali teams work with the young girls on developing skills to assist their socio-professional rehabilitation. They have basic classes in reading and maths, and professional training. These classes can help them to find paying work.
During the last year, 22 young girls were trained as seamstresses, 14 in cookery, and 5 in hairdressing. To date, 9 of these girls have started their own small businesses.
The care these young girls receive at the centre has enabled them to progressively build a new life and to develop their resilience. This support is a key element in their social, professional and family rehabilitation.
Translated by Juliet Tyson