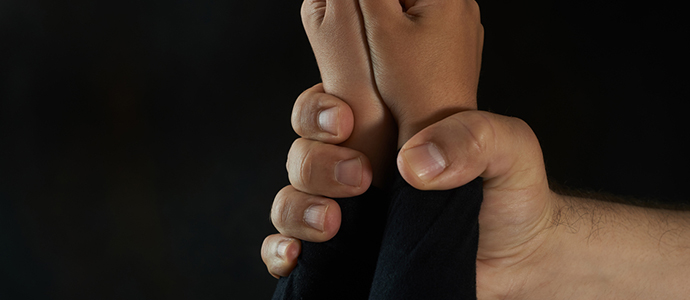 One in five children is subjected to sexual violence before the age of 18 This statistic reveals a societal crisis that is more commonplace than we think. Should there be more attention paid to this phenomenon? Why is there so much silence? Martine Nisse, specialized educator and family therapist, comments. Martine Nisse is Cofounder and Director of the Centre des Buttes-Chaumont in Paris, a partner with BICE specialized in providing assistance to children who are victims of sexual abuse.
1) Sexual abuse affects one in five children before they reach their age of majority. Despite this, it seems that a wall of silence surrounds the topic. Why?
The impression is that no one talks about it, but on the contrary, it seems to me that everyone talks about it.
It's paradoxical, but a good sign. If people do not see its signs or hear about it, it probably means that those people have grown up sheltered from it, thanks to anti-incest laws, for instance.
When our society is structured with behavioral codes related to familial relationships that establish boundaries between generations and allow citizens to foster families outside their own kin, it is very difficult to discuss sexual abuse, because it reveals an intolerable transgression of sexual morals. This transgression challenges the taboos that are fundamental in our education. This is one of the reasons why we continue to (re)discover that these unspoken laws are frequently transgressed.
2) The taboo of incest could therefore be considered as healthy?
Yes, absolutely, because taboos are founding prohibitions. The laws that forbid incest allow our society to grow strong and to survive; adults are the advocates for the prohibiting of incest, and this taboo should never be broken.
Breaking the silence that surrounds family tragedies involving incest is crucial.
3) Why is it so difficult for a child victim to talk about what he or she has lived through?
A mistreated child can only become aware of his mistreatment by comparison. It is very difficult for a young child to know himself what is right and what is wrong, allowed or forbidden.
Moreover, aggressors use threats in order to subdue a child to keep secret the abuse he suffers.
Children who are "too well-behaved" do not dare to oppose or to rebel. It is essential to teach children that sometimes it's necessary to disobey.
4) What can we do to protect children from sexual abuse, and to encourage them to come forth if they are victims of abuse?
One response is to organize campaigns for the prevention and detection of sexual abuse, as regularly as possible, where educators can offer advice, inform children of their rights and train professionals to better detect situations where sexual abuse exists. A child needs help to learn to identify situations that can be considered risky, and to be capable of escape if he feels threatened. He needs to recognize the danger in a stranger asking him for help on the street, using tactics to isolate him, or asking him to keep secret any sexual advance or contact made.
A child who escapes a dangerous situation, and who understands why it is dangerous, knows he has acted appropriately. In this way, without shame or guilt, he can approach the people he trusts to talk about it.