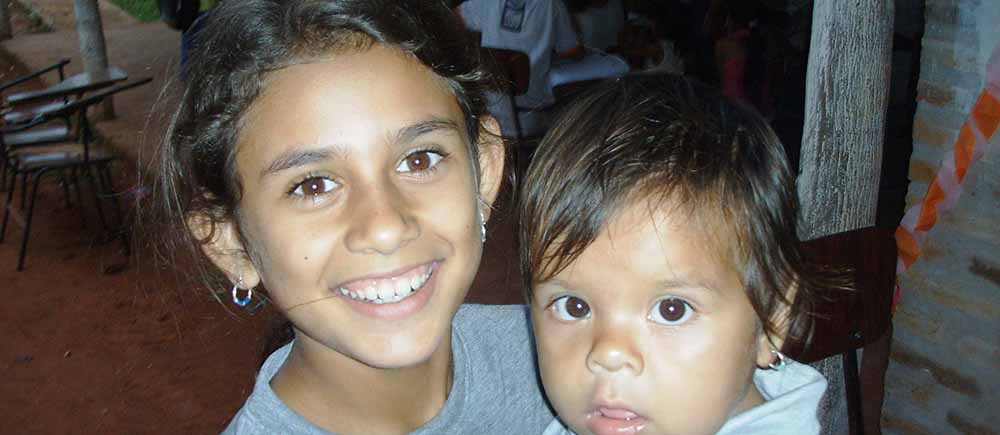 In Paraguay, disadvantaged families occupy urban areas unsuitable for childhood development. From birth, children are exposed to all the dangers associated with poverty: risk of violence, sexual abuse, non-compliance with fundamental rights of the child, etc.
Furthermore, access to education is almost non-existent: few structures welcome toddlers and offer enriching activities necessary for their development.
Due to these inequalities, BICE works for early childhood in Paraguay.
BICE acts for early childhood
BICE and its local partner Callescuela mounted a project to support young children by adapting to the socio-economic context of families.
Three community centers welcome toddlers and their mothers. They are located in Asuncion, the capital and Presidente Franco, a border town with Brazil particularly exposed to sexual exploitation of children.
Activities around early awakening in Paraguay
Areas of accommodation are furnished and provide activities that stimulate and promote the well-being adapted to toddlers 2 to 5 years. They can grow out of the dangers of the street.
The center trains nursery assistants. Mothers attend workshops on health, psychology, nutrition and child development and the rights of the child. This is to help them take better care of their child.
Finally, adolescents and young people are involved to participate in these activities available to smaller community.