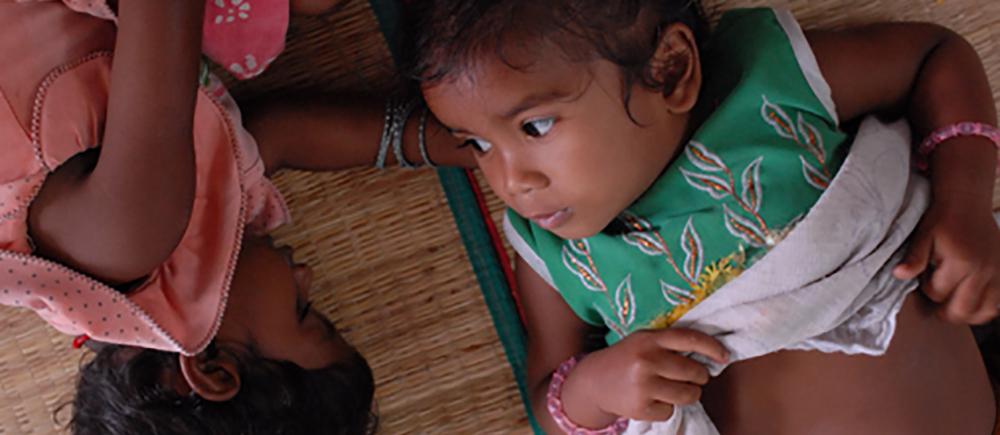 Early childhood and early learning: key issues
BICE's missions include the promotion of early childhood development, providing suitable childcare structures for 2 to 5 years-olds, and the fight against child abuse.
We support a number of partners in the implementation of activities designed specifically for children under five years of age in India, Paraguay, Mali, Togo and Ivory Coast.
Issues of early childhood
The probability of dying before the age of 5 is 16 times higher for children in low-income countries (source: WHO)
Vaccination is an effective way to save millions of lives and protect against early childhood diseases and disabilities (source: WHO and UNICEF)
Because of malnutrition, 38% of children under 5 years old suffer from stunted growth. In some countries this rate has reached 50% of children. (source: WHO)
BICE, an association for the protection of early childhood
Early childhood requires special attention because the youngest of us are also the most vulnerable. In the first years of life, the growth of a newborn is intrinsically linked to his living conditions: a child who is stimulated develops better learning abilities throughout his life.
Hence the importance of the prevention of infant abuse in the poorest communities, where very young children are sometimes abandoned by exhausted parents who are themselves living in extremely precarious circumstances.
Our actions are based on three fundamental elements:
1.Providing basic needs
Providing young children with adequate food, proper hygiene and encouraging the creation of specialized centers for young children, even in the most remote rural areas.
2. Promoting psychosocial development
Stimulating children through games, community living, etc., to develop independent life skills and social rules.
3. Training of early childhood professionals
BICE contributes to the specialized training of different childcare professionals. It also provides personalized support to families, to teach them how to better stimulate their children at home.
Finally, the community is involved in the identification of cases of child abuse, and in enhancing the protection of children.
Beneficiaries of early childhood projects
BICE and its partners provide support to around :
550 children
Dozens of childcare professionals per year in Africa, Asia and Latin America