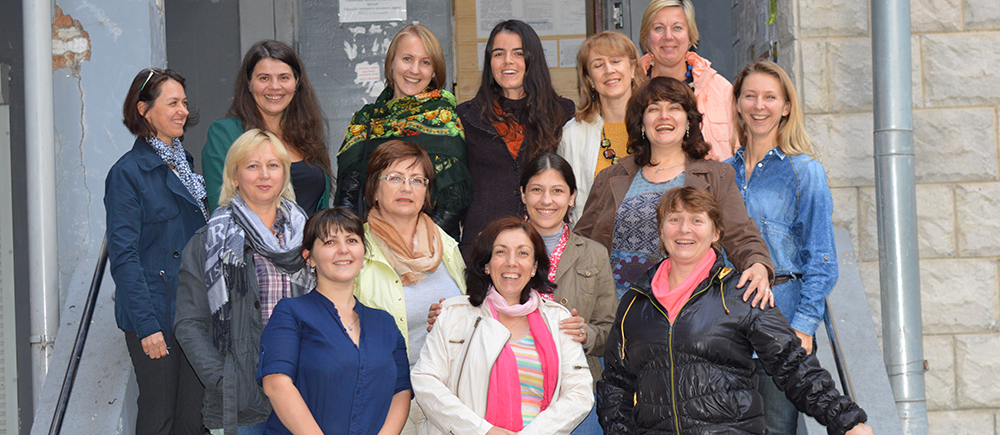 BICE and its partners - Women's Consortium of Ukraine and the Milan Catholic University – train « Resilience tutors » in Ukraine to help children displaced by conflict to recover psychologically by focusing on resilience.
Thousands of Ukrainian children displaced and traumatized
Since 2014, the armed conflict opposing the Ukrainian armed forces and separatist insurgents killed over 8,000 people and hurt over 17,000 [source : ONU]. The conflict also caused the internal displacement of over one million people throughout the country [source: UNHCR].
Displaced people within the Ukraine, and especially families with children, face extreme difficulties: housing issues, lack of financial means to meet basic needs, difficulty in sending children to school.
As in all displacement situations, the children are particularly affected, as much by the aforementioned concrete problems as psychologically.
Although emergency psychological support does exist, very little happens long term. The educators and social workers also rarely have the necessary knowledge and tools to help these children to overcome the trauma and rebuild themselves psychologically.
« Resilience tutors » to help and support displaced children
With its strong experience of theoretical and practical resilience (for instance the recent support of children victim of the Syrian conflict), the BICE and two partner organizations, Women's Consortium of Ukraine (WCU) and the Milan Catholic, have put in place the first actions to give childhood professionals some methods and support tools able to increase resilience in children affected by the conflict.
This project is supported by BEARR Trust.
As part of the project, a training session was organized in Kiev in September. Thirteen psychologists and social workers benefitted from it.
Through practical exercises, participants learnt more about the psychological particularities of child refugees, about how these children express their emotions and how to support and develop children's resilience.
The 13 participants will train their peers over the course of a year. In total, over 3,000 childhood professionals throughout the Ukraine will be trained in the resilience approach to be able to bring psychological support to child victims of the conflict and of internal displacements.
Thanks to this first project, over 6,000 children will benefit from adapted support and psychological help.
Other similar actions have already been considered for 2016.